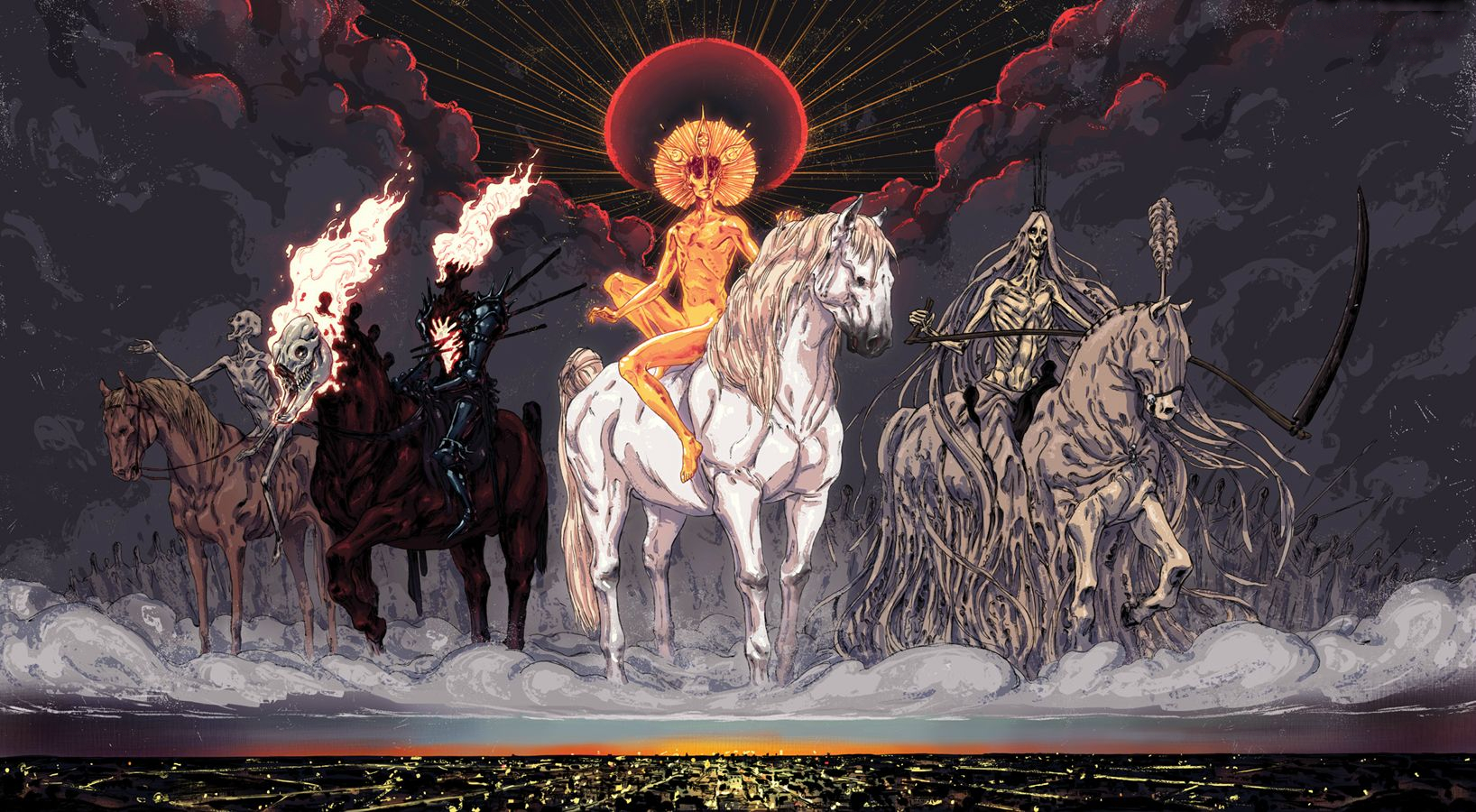 | Deus lux mea est | damnant quod non intellegunt | In nomine patris et filii et spiritus sancti |

| Corpus Christi | Anima Christi | Deo volente | Deus defendat | Deus tuarum protege |

Babylon will fall.

But wild beasts of the desert shall lie there; and their houses shall be full of doleful creatures; and owls shall dwell there, and satyrs shall dance there.

Babylon will fall.

For nation will rise against nation, and kingdom against kingdom, and there will be famines and earthquakes in various places.

Babylon will fall.

And I looked, and behold, a pale horse! And its rider's name was Death, and Hades followed him. And they were given authority over a fourth of the earth, to kill with sword and with famine and with pestilence and by wild beasts of the earth.

Babylon will fall.

The first angel blew his trumpet, and there followed hail and fire, mixed with blood, and these were thrown upon the earth. And a third of the earth was burned up, and a third of the trees were burned up, and all green grass was burned up.

Babylon's Fall is imminent. Repent. Prepare yourself.
Death, Famine, War, and Conquest are upon us, Look around, The trumpets will sound. Repent and accept the light or eternal damnation is inevitable.